Is There Asbestos in Your Switchboard?
Asbestos has been used in a large variety of materials throughout the different trades and can be a difficult thing to identify. This blog will explain to you common uses that asbestos has been used for in the electrical trade as well as share information on identifying and measures that you can take.
Asbestos containing materials or ACM were often used in meter boards and switchboard panels as an electrical insulator.
As a rule of thumb, the older a switchboard is the higher the chance that it contains asbestos. Switchboards installed before 2004 will possibly contain asbestos but once you get further back around 1990 and earlier there is a very high chance of asbestos being used.
The electrical panels that were used generally have a dark brown to black colour to them. Any holes in these panels can show loose white asbestos fibres protruding from the material.
A few common panel brands for boards containing asbestos were Zelemite, Ausbestos, Lebah and Miscolite. These quite often but not always would be marked on the back of the panels.
Without these brand names it can be difficult to 100% confirm the board contains asbestos so getting it tested might be the first step to checking.
Health Risks of Asbestos
Asbestos is generally a word that insights panic in people, but the truth is undisturbed asbestos is safe. It is when asbestos becomes exposed or damaged that it can become harmful.
The risk to your health with asbestos comes from the fibres in the material becoming airborne which may lead to people breathing the substance into their lungs.
In the case of switchboards that contain asbestos the risk comes from renovation where drilling or cutting of the panel is required.
This may be necessary when adding a new circuit or adjusting the safety gear at the board e.g. adding RCD's.
Any electricians that are aware of a board containing asbestos will not proceed with any work which requires them to drill or cut into the board for the safety of themselves and the homeowner.
Upgrading Your Switchboard
Whether easily adding a new board installation to some renovation work or just as a peace of mind upgrade for the homeowner, Lite Energy offers an upgrade service for switchboards. And are more than happy to come talk through the process with you and supply a free quote.
Check out the images below showcasing what common asbestos boards look like and a few upgrade jobs we have done for some of our customers.
Before and After Photo's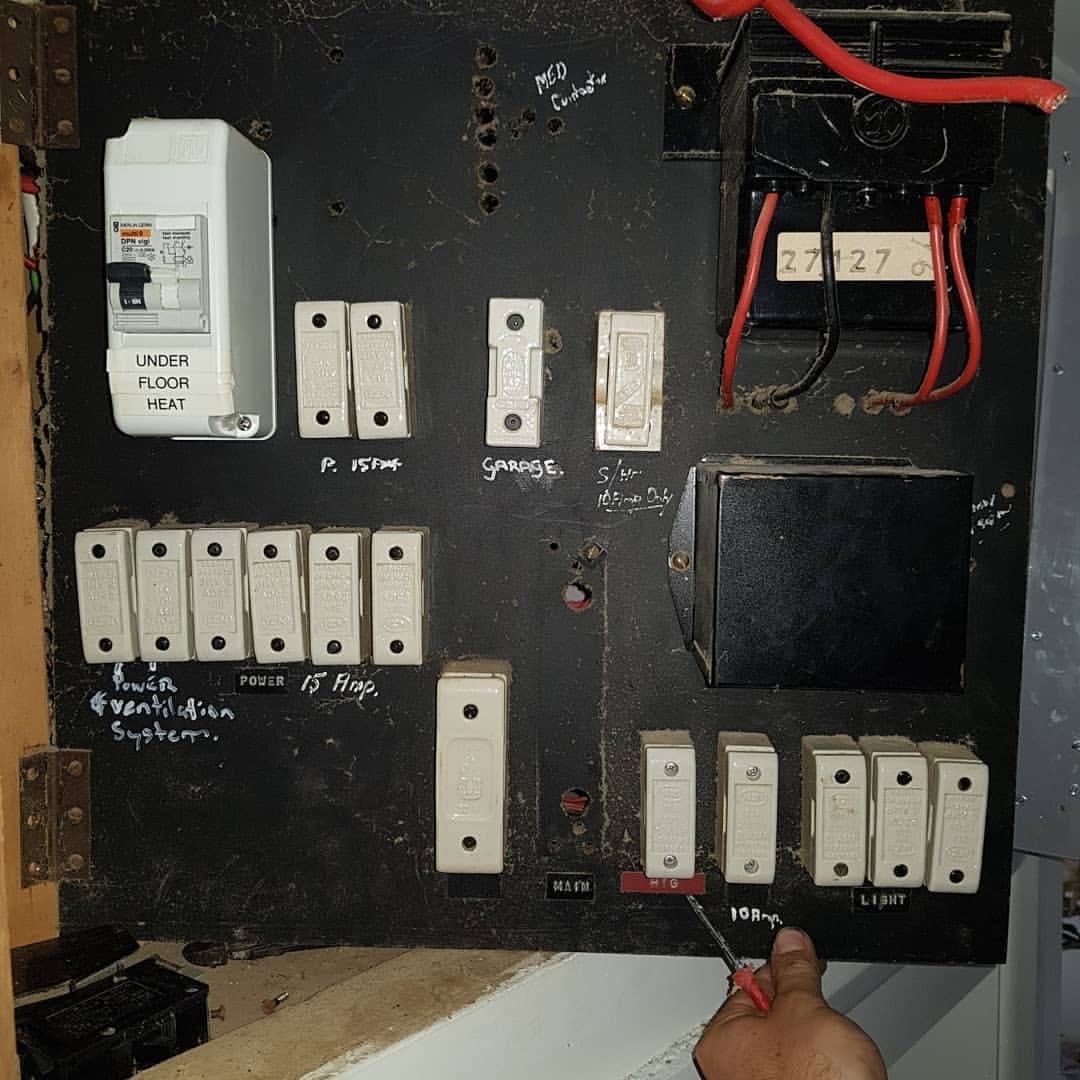 Contact
If you would like information or a quote regarding an upgrade for your switchboard, Lite Energy would be more than happy to help you out.
Feel free to check out our Services page on our website to see what other help we can provide you with.
To contact us with questions or to organise work:
Send us an email on office@liteenergy.co.nz or give us a call on 0800 LITE NRG (548 3674)